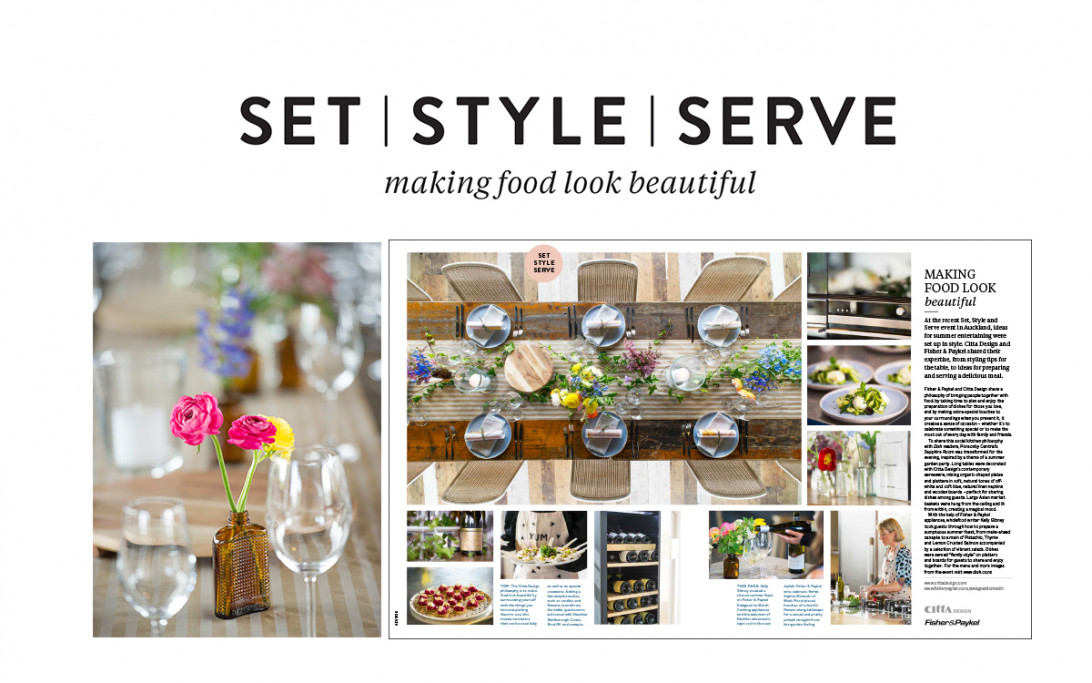 Our experienced event team proudly collaborated with Citta Design and Fisher & Paykel to present the 'Set, Style, Serve: Making Food Look Beautiful' event. The evening took place in Ponsonby Central's Sapphire Room where Kelly Gibney, a Dish contributor, photographer and writer of the Bonnie Delicious blog, demonstrated how to prepare a delectable four-course summer feast amid stunning table settings.
The highly engaged audience of 40 guests saw first-hand how Citta Design homewares are designed to be useful as well as beautiful. And the Fisher & Paykel kitchen helped make Kelly's dishes a breeze to prepare.
A Tangible Media film crew documented the styling of the room as well as the beautiful and inspiring environment that was appreciated by all who attended.