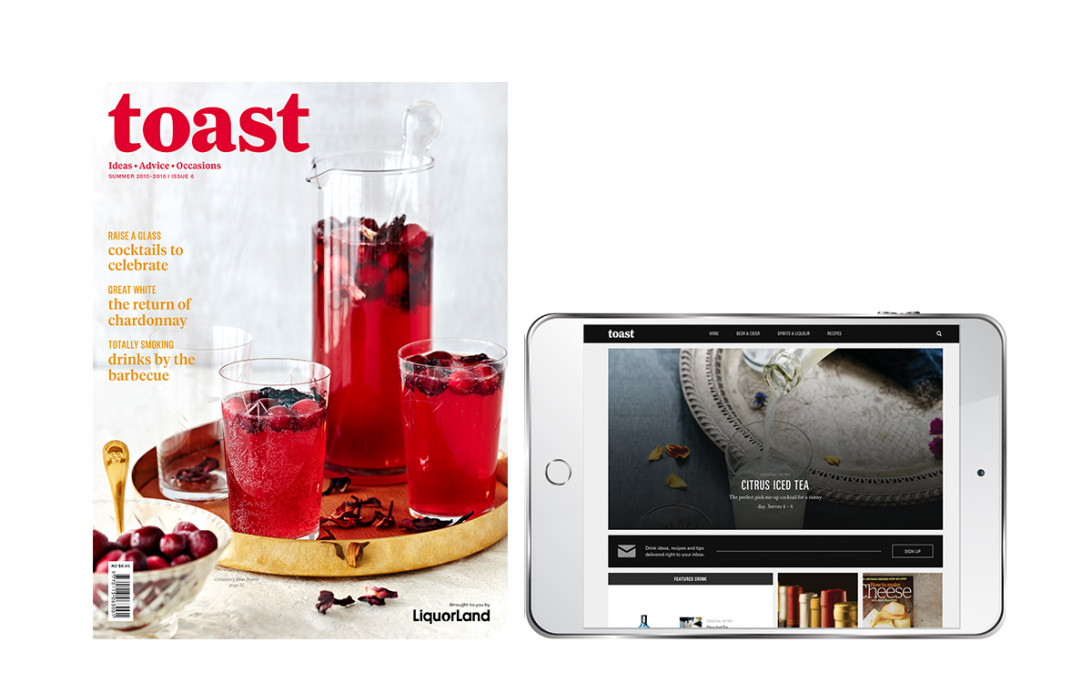 Toast connects consumers with Liquorland in their homes when they're looking for and open to beverage inspiration and expertise.
Toast is a platform to provide deep and relevant information, showcase products, tell compelling brand stories, position Liquorland as the knowledge leaders, expand Liquorland's customer base and drive retail sales.
Toast has a print circulation of 50,000 with bi-annual editions released in summer and winter. Each 84-page issue is created by leading beverage and food writers, and showcases captivating photography and design.
The Toast website and weekly e-newsletter are full of tips, how-to's, cocktail recipes, industry news and links to Liquorland's e-commerce site.
Recipes get results
'Hot Chocolate with a Kick' drove a 10% increase in Bailey's sales vs previous month
The 'Stout and Shank Combo' recipe drove a 26% increase in Monteith's Velvet Stout sales vs previous month.